products
Retail Hardware Solutions
VSBLTY software can be integrated with virtually any type of digital screen. Strategic partnerships have been developed with leading edge hardware manufacturers to deploy a variety of form factors to fit any solution application in retail and other public spaces.
VSBLTY works hand in hand with these partners to ensure seamless integration for venues and retailers with media partners, custom display partners, field services partners, and even leasing partners when applicable to deploying a fully integrated program.
Kiosk
The Art of Engagement
Enhance both indoor and outdoor spaces with this focal point of guest engagement. A large HD screen provides dynamic interstitial messaging that alternates seamlessly with interactive digital touch.
Digital Shelf Banner
Diversifying The Aisle
Adapt this versatile form factor to any space. A visually commanding, vertical screen attracts the gaze of shoppers with dynamic two-sided messaging. Enhanced, if desired, by interactive digital touch.
Digital Headers
Marquee Engagement
Put any messaging over the top with this eye-catching form factor. This dynamic screen is available to fit any end-cap or in-aisle 36" or 48" space.
Shelf Strips
Enhancing The Aisle and Complementing the Digital Header
Entice guests by bringing shelf spaces to life with brand messages and product information. Narrow, horizontal screens alternate between entice and engage modes, with reactive digital price tags, if desired.
Shelf Talker
Compact yet High Impact. Ready for Service Anywhere.
Optimize guest engagement with this versatile compact form factor. An adjustable tablet-sized screen can be angled for ideal guest engagement featuring dynamic messaging, with seamless alternation between dynamic messaging and interactive digital touch.
Interactive Cooler
Redefining Refrigerated and Frozen Units with Transparent Touchscreens
Bring retail spaces to life with this innovative form factor. A large 55" or 65" inviting screen is capable of both transparent and non-transparent dynamic display coupled with interactive digital touch ensuring high customer engagement. Multi-shelf capacity allows for sharing with multiple SKUs.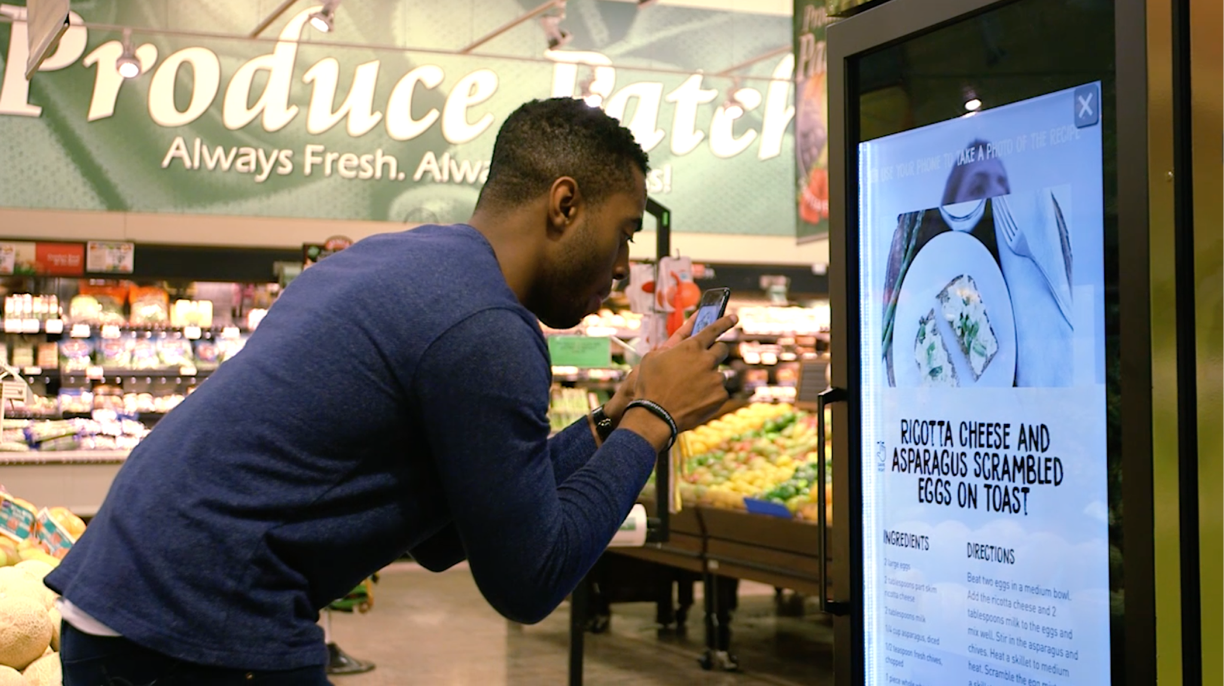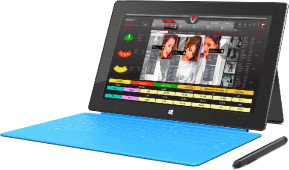 DataCaptor leverages camera and sensor technology through AI tools (machine learning and computer vision), enabling real-time analytics and anonymous audience data based on who and what the camera sees.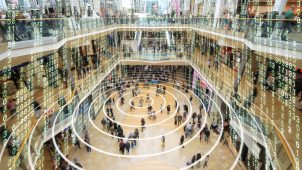 VSBLTY'S state-of-the-art software, driven by artificial intelligence and machine learning, which provides facial recognition and weapon detection.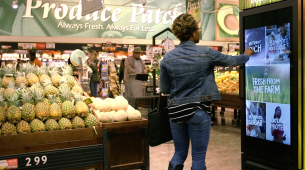 Using artificial intelligence and machine learning, VisionCaptor delivers targeted display content at the point of purchase.