VSBLTY is leading the way in innovative digital displays with facial and object recognition software solutions that now enable the unique combination of targeted interactive content with real time data collection. Marketing applications are significantly enhanced with real time, cloud-based, or Edge-computed data that measures demographics and delivers custom messaging. VSBLTY FacialAnalytics™ provides sentiment measurement and facial recognition analytics that—in milliseconds— identifies individuals when alone or even in crowds.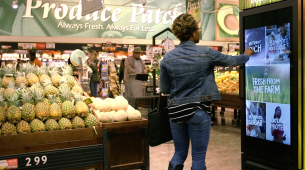 Bringing dynamic, interactive brand messaging to life on transparent glass displays.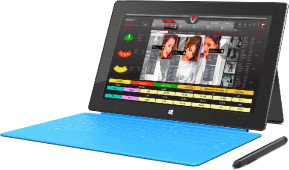 A "stealthy" installation that remains totally unseen while measuring Body Counts, Gender, Age and Sentiment—all in real-time.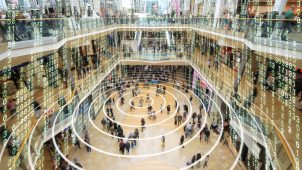 VSBLTY'S state-of-the-art software, driven by artificial intelligence and machine learning, which provides facial recognition and weapon detection.
Retail Hardware Solutions
Both indoor and outdoor spaces are transformed through VSBLTY's dynamic digital displays. A versatile range of form factors has been designed to optimize guest engagement in practically any location, while creating endless potential for sophisticated measurement and analytics.